For the last 20 years, native Atlantan Caroline Echols has dedicated her career to promoting nonprofits and generating the means for them to thrive. Her broad fundraising experience covers the spectrum of nonprofit organizations. Caroline's ongoing involvement with the Atlanta philanthropic community gives her a rich range of contacts and a robust network.
Caroline got her first taste of fundraising while working for U.S. Senator Wyche Fowler, Jr. in Washington D.C. After graduating with a Bachelor of Arts in History from Mary Baldwin College, she worked as Deputy Finance Director for two political campaigns and conducted PAC fundraising efforts before finding her joy in helping nonprofits. Upon returning to Atlanta, Caroline served as the Director of Development and Membership at the Georgia Wildlife Federation and the Membership Director at the Atlanta History Center.
Caroline co-founded Wellspring Nonprofit Resource in 2005. She is an active member of All Saints Episcopal Church and enjoys shooting sporting clays, reading, and spending time with friends and family.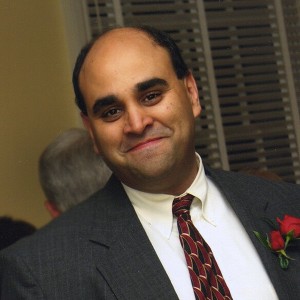 MICKEY DESAI
Producer, Nonprofit SnapCast podcast
Co-Host, Inclusion Catalyst podcast
Founder, Nonprofit Snapshot
Board Member, Georgia River Network
Mickey Desai is co-host and producer of the Nonprofit SnapCast podcast. With an M.A. in Counseling Psychology, almost two decades of business development experience and a résumé that touches IBM, TechBridge, and Southern Crescent Habitat for Humanity, Desai brings knowledge, understanding, and a unique perspective to every project. Mickey is currently Board Chair of the Georgia River Network, helping everyone connect with and advocating for economically-vital and clean-flowing rivers. Mickey has a curiosity and sensitivity that stems from his academic pursuits and his experience working within a variety of organizational cultures. He is able to ensure that all parties feel heard in working toward problem resolution and maintains the mark of a good conversation is in the listening.
https://www.linkedin.com/in/mickeydesai/